Creating Fine Art Prints is an art in itself.
Our prints are made in a Jerusalem-based dedicated studio that specializes in creating museum-quality repro ductions for artists, galleries and museums. The prints are made in the Giclée technique, using archival pigment ink of the highest quality according to world class Digigraphie standard of fine art prints. All prints are done on prime, acid-free artistic media, 100% cotton canvas and a variety of fine art papers.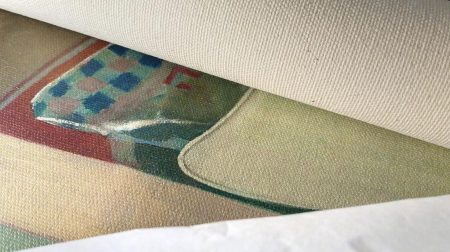 The work process in the studio involves both the artist and the professional team and consists of three stages: a professional photo taken of the artwork, advanced color adjusting, and the final printing, on the chosen media selected for each work of art, approved by the artist. On canvas prints we use high-quality polymer varnish coating for rich silky matte finish and color protection.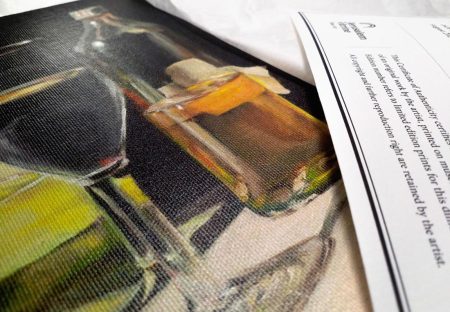 The stage of color adjusting is the most crucial. Together, we invest countless hours of work in a sensitive color coordination to achieve the ultimate experience for each piece. A print is published only when it reaches the spectacular atmosphere of an original artwork.
All the prints at the gallery are limited edition prints, signed and numbered by the artist. Each print is accompanied with an Authenticity Certificate on behalf of the Jerusalem Vitrine.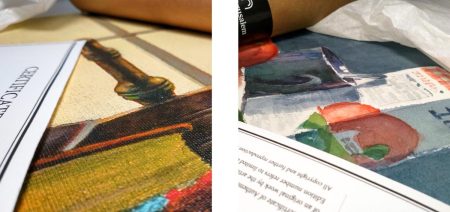 The prints are wrapped in silk paper, and sent rolled in a firm cardboard tube, the most recommended method for sending artwork to ensure safe arrival to its destination.
For framing options or any additional consultation, please contact Adi: [email protected].
We invite you to come and visit our studio in Jerusalem, to experience our art where it's conceived.
Feel free to contact us for any matter or questions.